On May 10th and 11th 2023, LIFE IP Peatlands and People welcomed the team from the Climate, Infrastructure and Environment Executive Agency (CINEA) and the EU LIFE Programme Monitoring Body at Bord na Mona offices in Boora, Co. Offaly. Partners provided updates on the project's progress to date, and their plans for next steps to deliver on the three Pillars. A field trip on the second day allowed the team to see some of the project sites undergoing restoration in Ireland's midlands.
Peatlands Excellence: Bord na Mona and the National Parks and Wildlife Service (NPWS) have been making strides to progress restoration across the project sites. During the site visits, the team were introduced to different restoration techniques by on-the-ground workers, as well as monitoring equipment including a carbon flux tower. The Environmental Protection Agency (EPA) is contributing to the project's ecological pillar through several dedicated projects that monitor variables including carbon dioxide, nitrous oxide and methane.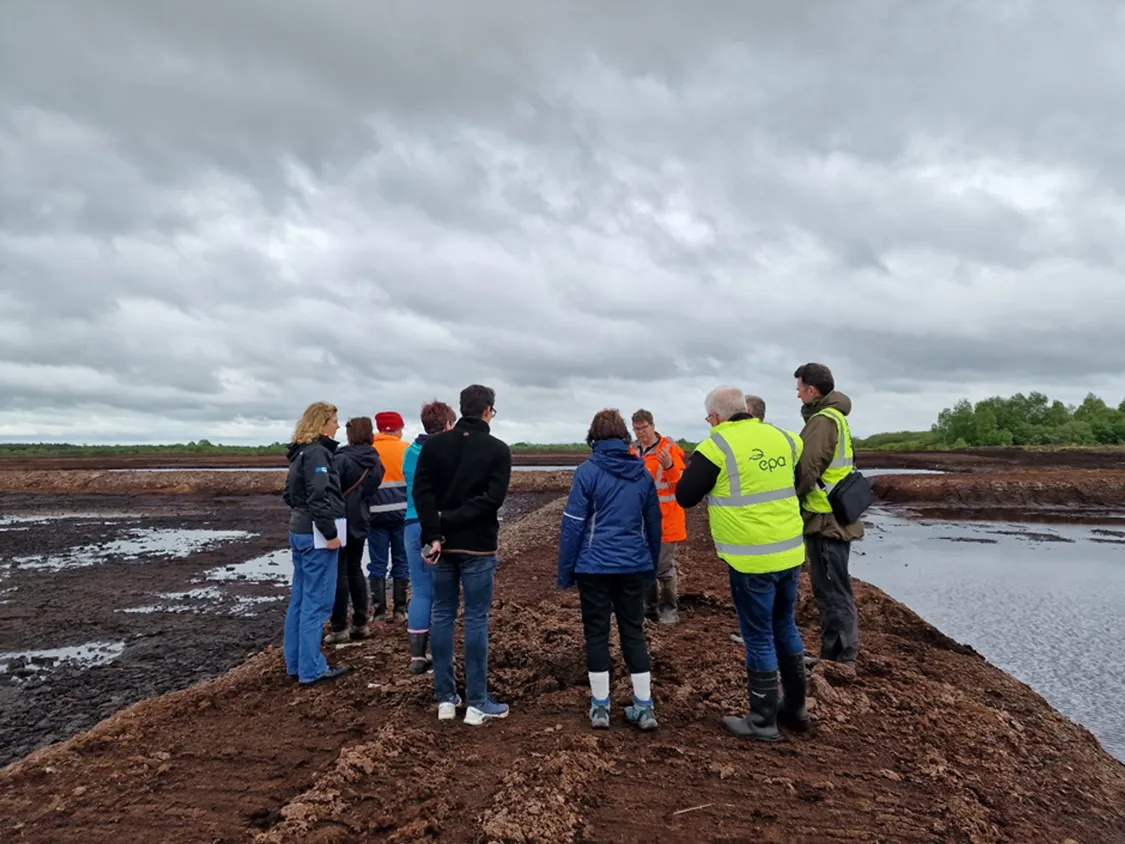 Just Transition Accelerator: Companies from Accelerate Green, a dedicated climate scaling accelerator supported by Peatlands and People, introduced their innovative start-ups for carbon reduction and climate action. Accelerate Green acts as the project's economic catalyst for green, resilient economies and communities in the midlands. Find out more about this year's cohort.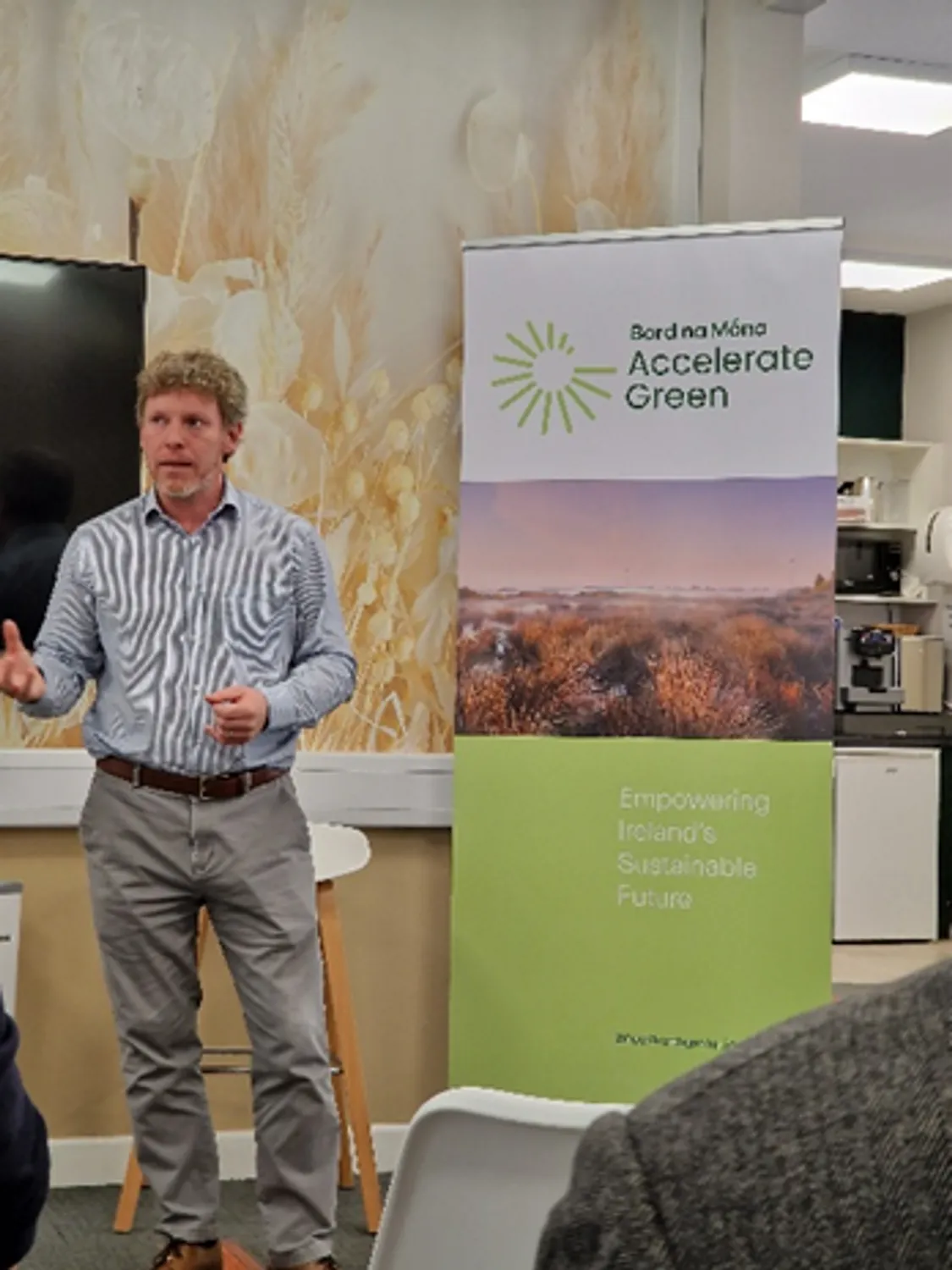 The People's Discovery Visitor Experience: Pillar 3 is moving forward with the planning of a major visitor attraction in the Midlands, which will act as a flagship for sustainable living, create a hub for local community, learning and fun, and bolster tourism and innovation in the region. Consultations were carried out in late 2022 with local government, organisations, and businesses in the area. A request for tenders to lead the planning of the Visitor Experience closed in March 2023, and exciting things are coming for the remainder of the year.
The meeting and field trips left partners feeling inspired and looking forward to continuing their work to support the realisation of a carbon-neutral, climate resilient and environmentally sustainable country.