A team from the UK Pennine Peat LIFE project dropped by some midlands peat sites to explore and exchange information with the LIFE IP Peatlands and People team.
Pennine PeatLIFE is a peatland restoration programme delivering 1,353 hectares of peatland restoration in the North Pennines, Yorkshire Dales and Forest of Bowland. Although both projects are working on restoring peatlands, Pennine PeatLIFE is focused on degraded upland blanket bogs in the UK, while LIFE IP Peatlands and People is working to restore and rehabilitate both degraded and cutaway raised bogs in Ireland's midlands.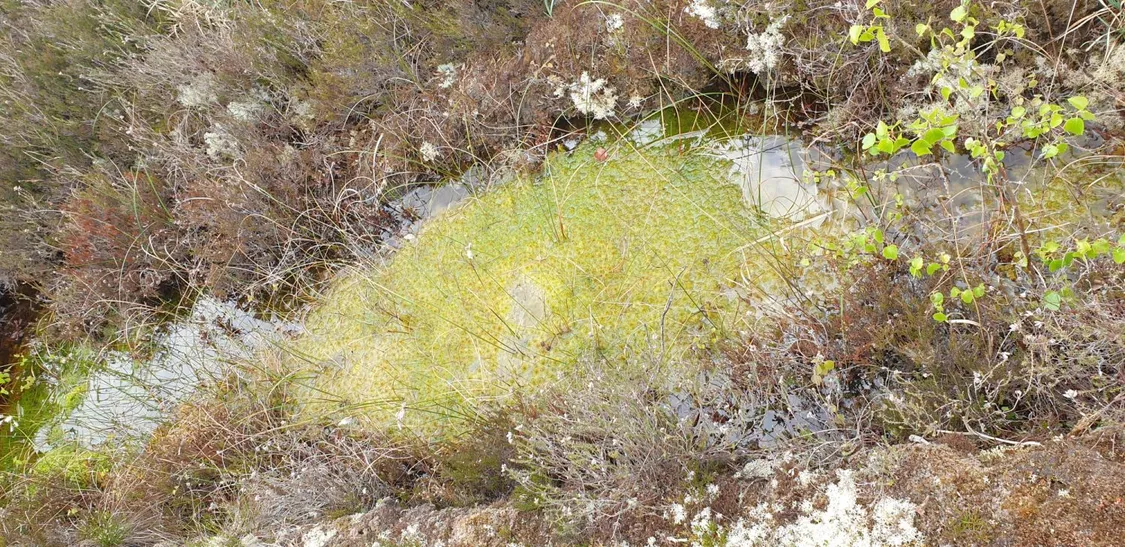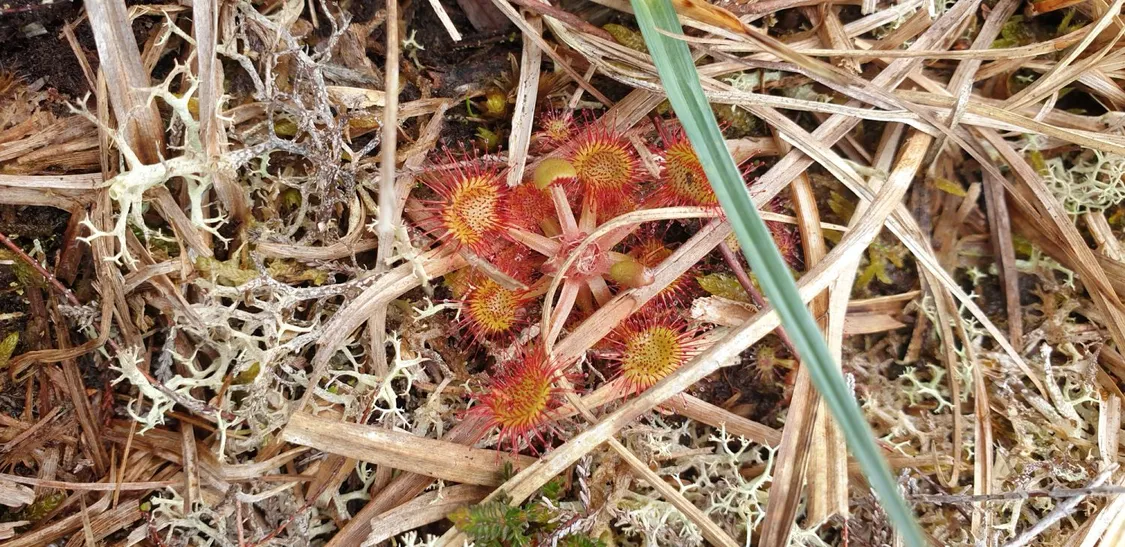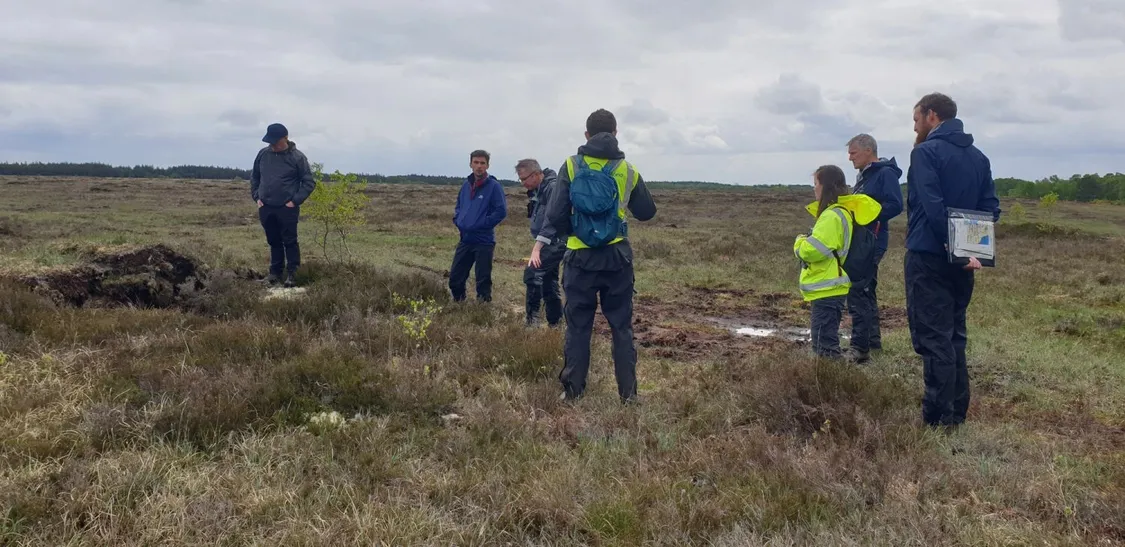 The group visited two sites:
A former industrial bog which had been drained but never cut that with some small interventions had been allowed to return to a more natural state. The site contained lots of sundew and lovely ponds with sphagnum, while the Irish hare, a cuckoo and a white-tailed eagle made an appearance.
A Special Area of Conservation site where work was ongoing developing cell bunding in bare peat areas to manage the water retention which will optimise conditions to encourage vegetation growth. Skilled workers previously responsible for extracting peat are now trained and working to implement these restoration activities. The site managers explained the plans for the site as well as the hydrological and carbon monitoring systems in place. A curlew was also sighted.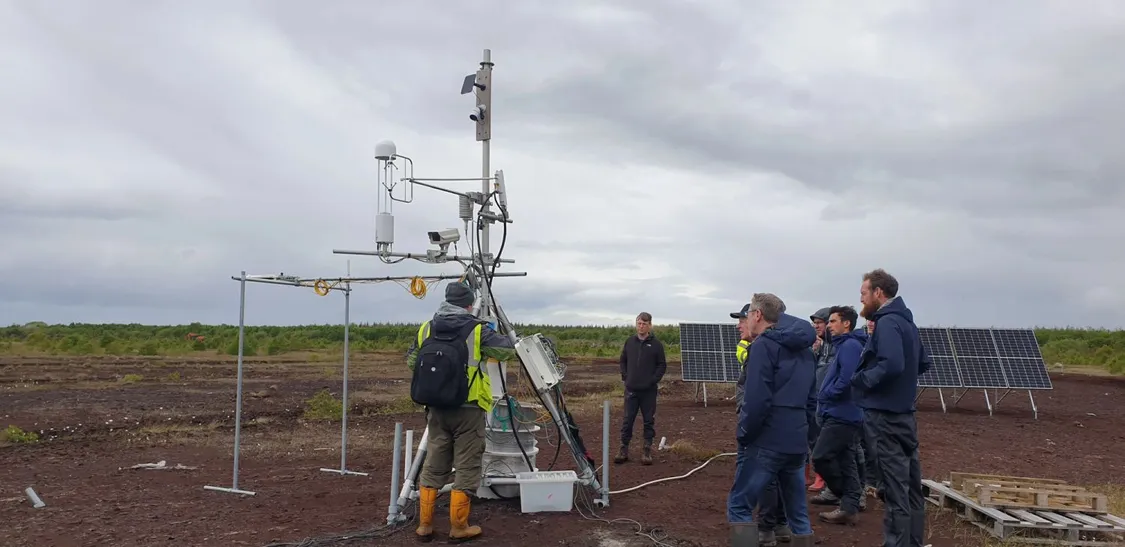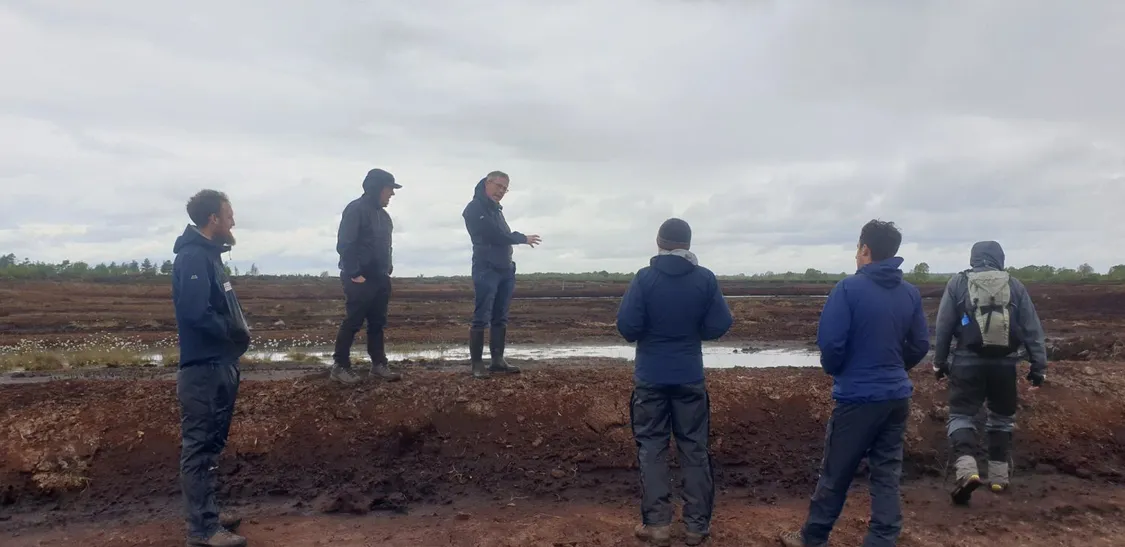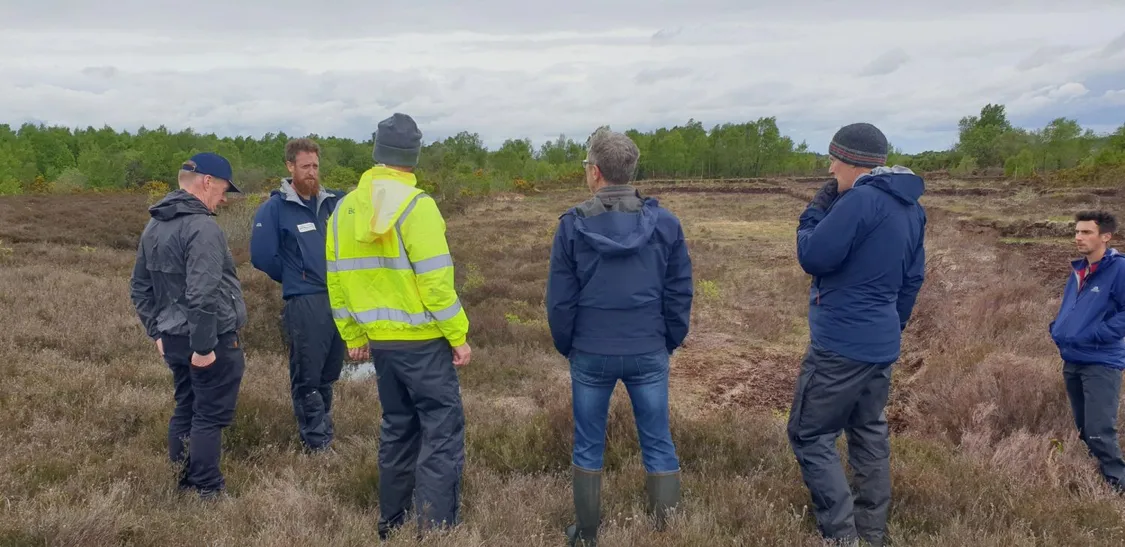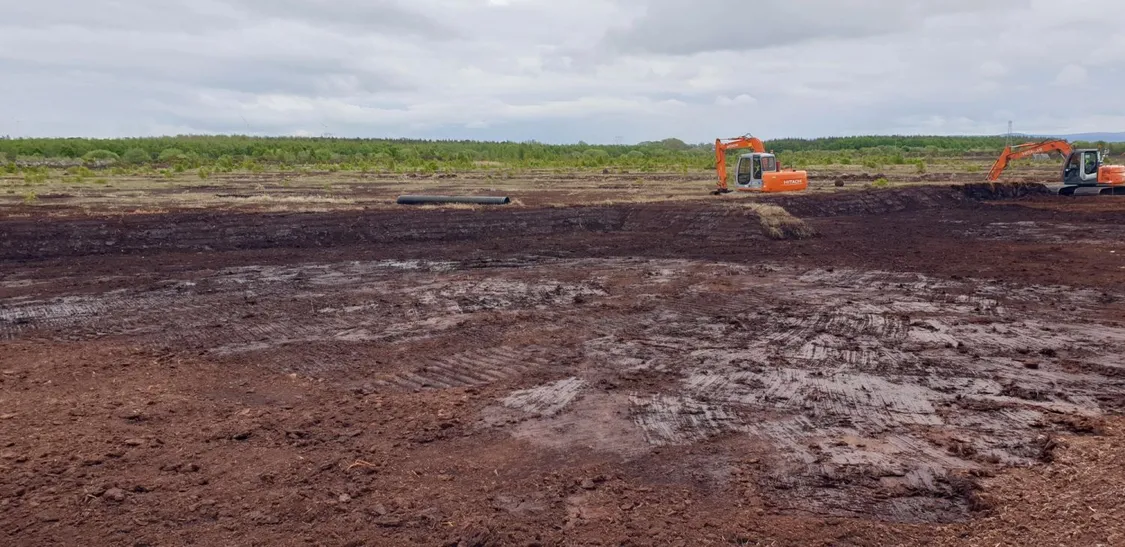 Lots of discussions took place on best-practice restoration and monitoring techniques, as well as the importance of engaging with a diverse range of stakeholders. As Pennine PeatLIFE is nearing the end of their project they had lots of useful advice and guidance which the LIFE IP Peatlands and People team, with over five years left in our project, have time to take on board.
A great day of knowledge sharing enabled by the well established LIFE Programme which has been supporting large-scale collaborative nature projects for 30 years (#LIFEis30).
For more information on the Pennine PeatLIFE project see: https://twitter.com/PenninePeatLIFE